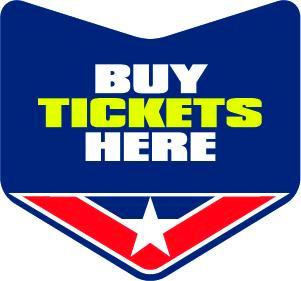 Will Call
Located out Gate A through Main Entrance
Hours: Friday 9am - 5pm and Saturday 7am - 2pm
Gates
| | | | | |
| --- | --- | --- | --- | --- |
| | Thur | Fri | Sat | Sun |
| Open | Noon | 6 am | 6 am | 6 am |
| Close | Midnight | Midnight | Midnight | N/A |
Gates close midnight to 6 am daily. Please plan accordingly.
Pit Passes
Other than the race track, the Pro Pits is where the action is. At the Hangtown Motocross Classic, Pits are free and open to the public.
Pro Pit Rules
Alcohol is PROHIBITED in the Pro Pits.
Children must be accompanied by an adult pass-holder.
You may not access the track at any time.
There will be scheduled autograph sessions at various team rigs. Autographs are only available as scheduled. Autographs are not guaranteed. Purchase of a Pit Pass does not guarantee that you will obtain a pro autograph.
Anyone removing or taking an item from a team rig or pit area without permission will be prosecuted.
Entry to the Pro Pits is at your own risk. You are responsible for your own safety.