Est. 2019
Welcome to the inaugural Florida National. This year's Florida National will mark Round 5 of the 2019 Lucas Oil Pro Motocross Championship, sanctioned by AMA Pro Racing.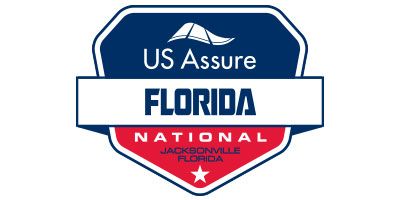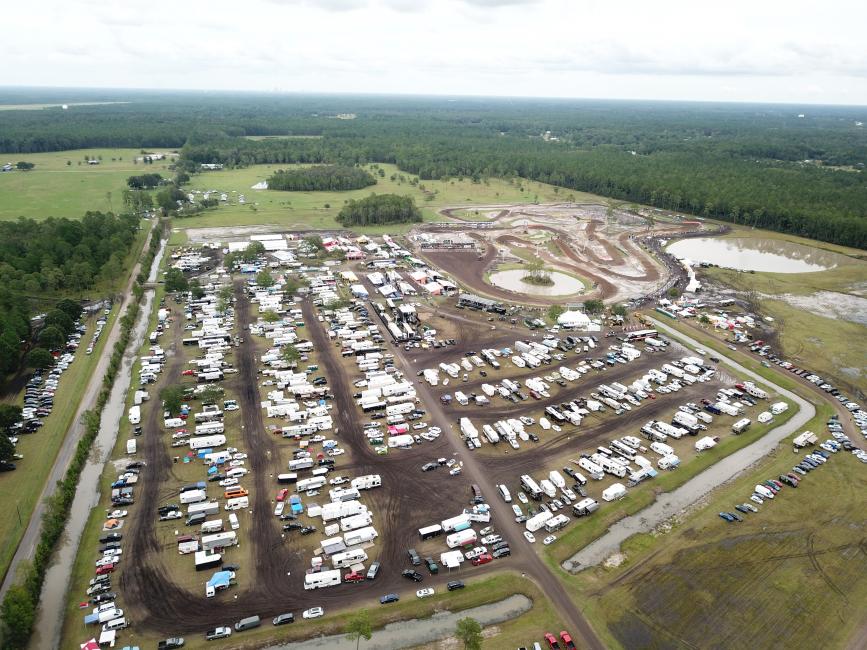 In 2019, Florida's WW Motocross Park becomes the newest venue to host a round of the world's most prestigious off-road motorcycle championship. The facility is owned and operated by "Junior" Scarborough and family, who turned a life-long dream of building a motocross track into a reality on the family farm. This picturesque ranch sits within the city limits of Jacksonville and is located just a few miles from Interstate 10, which runs directly into the heart of the city.
The Scarbouroughs started to clear land for their track in 2010, and finally broke ground in 2012. From there Jason Baker of Dreamtraxx brought in loads of dirt to begin formal construction of the layout, with the intention to create a unique and the exceptional mix of Florida clay and the existing sand on the ranch. The end result saw WW become an immediate favorite for local riders when the gates opened to the public in 2013.
The growth of WW Motocross Park has been accelerated since it hosted its first organized race in 2014. The track has been the site of multiple local races, in addition to AMA Loretta Lynn Area Qualifiers and Regional Championships. This rapid growth culminated with WW hosting its first professional event the MXGP of USA, over Labor Day weekend in 2017. The success of the GP put WW on the map of premier American facilities, and paved the way for it to become the newest AMA National in 2019. The city of Jacksonville will also prove to be an ideal destination for vacationing fans, with beaches, golfing, fishing, a zoo, museums, shopping malls, Top Golf and indoor skydiving all within 25 minutes of WW Motocross Park.
General Information
Saturday Parking Fee: $10/vehicle
Gates open Thursday @ Noon and close midnight to 6 am daily. Please plan accordingly.
Be prepared to show credentials at all security checkpoints
General Information: located at the Main Entrance/Gate 1
Will Call: located in tent across the road from Pro Gate/Gate 2 (Friday 9am-5pm & Saturday 7am-2pm)
First Aid: located at Ambulance Station on Amateur Side B
Security: headquartered at Main Entrance/Gate 1
Lost & Found: located at Announcer Tower
Pets Allowed: must remain on least at all times. Must stay in Camping Area and Amateur Pits. No pets allowed in main fan areas on Saturday.
No glass bottles in Fan Viewing areas.
No drones or remote control aircraft permitted.
No pit vehicles. we do not allow pit bikes, quads, scooters, golf carts, UTVs, etc.
No open campfires. Gas and charcoal cooking grills ONLY permitted.
Do not take banners. Banners and event signage are the private property of the promoter. Removal of these items is illegal and punishable by law. You will be prosecuted for theft.
Responsibility. Motocross racing, like all motorsports can be dangerous. When you enter the grounds you assume the risk of injury and/or damage to your person and property. It is your responsibility to keep yourself and your children safe. Be aware of their location at all times. Never turn you back to oncoming racers. Remember, you share the facility with moving wheels and motorcycles. Be cautious of moving wheels in foot traffic areas.
Keep your radio tuned to MXFM 89.1 FM for up-to-date announcements, racing news, interviews and information throughout the weekend. Although we have a public address system, the best way to stay tuned is to tune in.
Be Social with WW Ranch Motocross Park, like the official Facebook Page!
Local Partners
Nimnicht Family of Dealerships
Bono's Bar-B-Q
Campers Inn RV of Jacksonville
Get Connected
Facebook: WWMotocrossPark
Instagram: @wwmotox
Contact Us
WW Ranch Motocross Park
Name: Junior Scarborough
Email: [email protected]
Website: https://wwmotox.com/