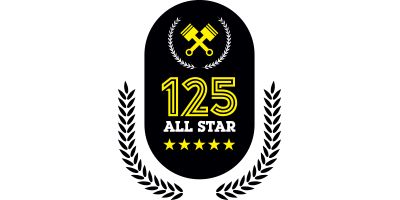 MX Sports Pro Racing has created the 125 All Star Series to bring 125cc 2-Stroke racing back to seven Lucas Oil Pro Motocross Nationals in 2018! Hangtown, Thunder Valley and Washougal in the west, plus High Point, The Wick and Budds Creek in the east, will all host rounds with a showdown at the Ironman finale.
The 125 All Star Series is open to current production-based 125cc 2-stroke machines, as well as non-current production models from the final three years of production for manufacturers that no longer produce 125cc models. To be eligible to compete riders must be a minimum 16 years of age, with an AMA skill classification of "B" or higher. Current and former AMA Pro Motocross-licensed riders are eligible to compete, so long as they are not participating in the professional classes at that event.
Program Features:
Machine Eligibility: 125cc 2-Stroke
Rider Eligibility: 16+ years of age and minimum "B" classification
AMA Membership required
Entry Fee: $50
Class: Limited to 30 riders – no qualifiers
Race Format: (1) practice/(1) 5-lap moto format on National Day
Moto will be immediately before Opening Ceremonies
This is not a purse-paying event
To apply for race entry, submit the 125 All Star Series Entry Form, directly to the appropriate event promoter noted on the Form.
To fill out this form digitally, complete the form on your computer, click print and then chose save as PDF. Then you may email that file to the correct promoter email address listed for your selected event.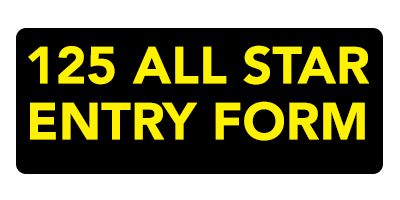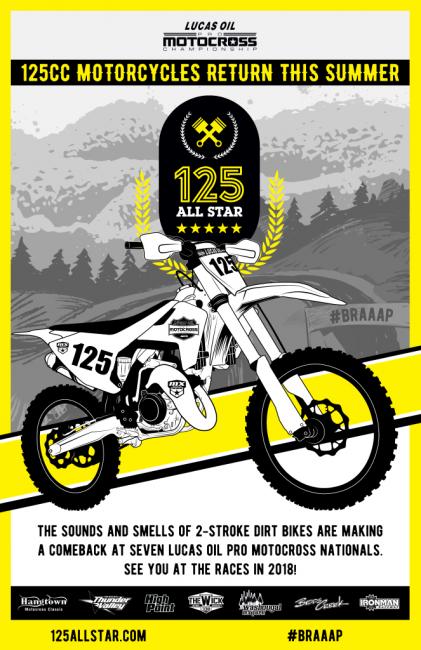 125 ALL STAR SUPPLEMENTAL RULES
Revised 4.19.18
Rider Eligibility
a. Riders must be at least 16 years of age to compete.

b. Riders must have a current AMA membership and have an AMA classification of "B" or higher.

c. Current or former AMA Pro Racing Motocross licensed riders may compete, provided they are not participating in the professional program in any event in which they are entered in the 125cc 2-stroke support program.

d. Riders must provide proof of primary medical insurance and are not eligible for the AMA Pro Racing Rider Medical Program.


Machine Eligibility
a. Engine Displacement: 125cc 2-stroke.

b. Machines must be current production-based models (2014-2018) available through a national dealer network (i.e., KTM, Husqvarna and Yamaha).

c. In the event an OEM does not currently produce a 125cc 2-stroke machine, then in that event non-current production models from the final three years of production are eligible (i.e., Kawasaki models 2003-2005, Suzuki and Honda models 2005-2007).

d. AMA Motocross Racing Rules apply.


Race Entries
a. Entries will be limited to 30 riders per event.

b. Pre-registration is required. Entries will be selected from the pre-registration roster. Promoters may charge an entry fee for the class.

c. Selected riders must check-in on Friday before the event at a location to be announced and obtain a 125 Entry Confirmation, for presentation to Pro Technical Inspection Friday 3:00-5:00 pm in the Pro Paddock. Riders and their machines must attend Pro Technical Inspection and receive a transponder, practice sticker and Signal Pass.

d. For the final round, Ironman, entries will be by invitation only. Riders who have participated in any of the previous 125cc events will be eligible to participate at the Ironman series finale.


Race Program
a. The race format will consist of one 5-Lap moto.

b. The individual races are stand-alone events; points will not be tabulated.

c. Awards will be given to the top-3 finishers in each event. Purse payment is at the discretion of the Promoter.
POV Cameras
a. Garmin cameras area the only-approved cameras permitted on track. Riders may not use or wear other cameras during practice or race.