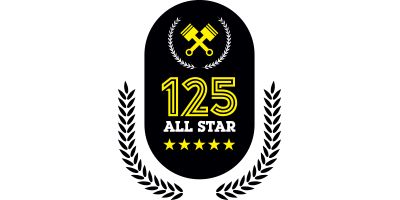 The 125 All Star Racing program returns to Lucas Oil Pro Motocross at all 12 Nationals this season! Hangtown, Fox Raceway, Thunder Valley, High Point, Florida, Southwick, RedBud, Spring Creek, Washougal, Unadilla, Budds Creek and Ironman will all host the 125 All Stars as part of their National race day program.
The program is open to current production-based 125cc 2-stroke machines, featuring Husqvarna, KTM, Beta and Yamaha machines, as well as non-current production models from the final three years of production for manufacturers that no longer produce 125cc models.
To be eligible to compete riders must be a minimum 15 years of age, with an AMA classification of "B" or higher. Current and former AMA Pro Motocross-licensed riders are eligible to compete, so long as they are not participating in the professional classes at that event.
Program Features:
Machine Eligibility: 125cc 2-Stroke
Rider Eligibility: 15+ years of age and minimum "B" classification

Qualifiers: Friday during amateur race program

Race Format: (1) practice/ (1) 4-lap moto format on National Day

Race Time: Mid-day Saturday (refer to Weekend Schedule for specific race times)

Entry Fee: $100/ event (Includes race entry and event/paddock admission Friday & Saturday)

AMA Membership required
Awards Top 3; no purse
To apply for race entry, go HERE.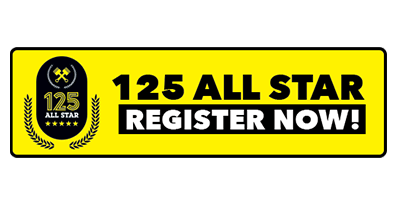 125 ALL STAR SUPPLEMENTAL RULES
Revised 5.23.19
Rider Eligibility
a. Riders must be at least 15 years of age to compete.

b. Riders must have a current AMA membership and have an AMA classification of "B" or higher.

c. Current or former AMA Pro Racing Motocross licensed riders may compete, provided they are not participating in the professional program in any event in which they are entered in the 125cc

All Star

program.

d. Riders must provide proof of primary medical insurance and are not eligible for the AMA Pro Racing Rider Medical Program.


Machine Eligibility
a. Engine Displacement: 125cc 2-stroke.

b. Machines must be current production-based models (2014-current) available through a national dealer network (i.e., Husqvarna, KTM, Beta and Yamaha).

c. In the event an OEM does not currently produce a 125cc 2-stroke machine, then in that event non-current production models from the final three years of production are eligible (i.e., Kawasaki models 2003-2005, Suzuki and Honda models 2005-2007).

Frame changes are permitted upon approval.



d. AMA Motocross Racing Rules apply.


Race Entries
a. Pre-registration is required.

Pre-entry closes Wednesday 5:00 PM before the event (Exception: Hangtown pre-entry closes Monday, May 13th 5:00 PM)



b. Qualifiers will be held Friday during amateur race programs. Qualifiers will consist of a 2-moto format. Not all events will have qualifiers.



c. MX Sports reserves the right to seed riders without qualifying.



Race Program
a. The race format will consist of one 4-Lap moto.

b. The individual races are stand-alone events; points will not be tabulated.

c. Awards will be given to the top-3 finishers in each event.