MX Sports Pro Racing is proud to announce the continuation of an initiative with the Veteran Tickets Foundation (Vet Tix) to provide tickets for the seventh consecutive year to currently serving veterans, honorably discharged veterans and next of kin of those killed in action to attend any round of the 2018 Lucas Oil Pro Motocross Championship, sanctioned by AMA Pro Racing, at no cost.
For 2018, Lucas Oil Pro Motocross has donated 50 General Admission tickets for each of the 12 rounds of the Nationals to the Vet Tix foundation. Tickets will be available to all military veterans two weeks prior to each event through Vet Tix.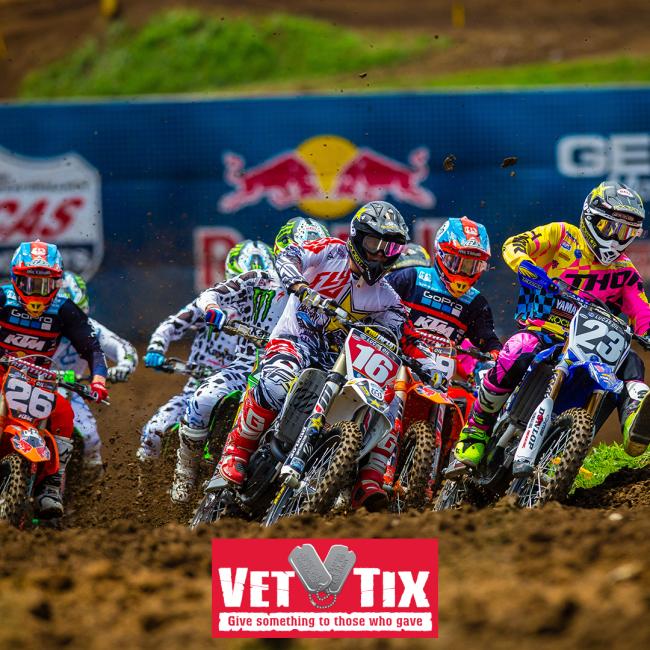 "We're thrilled that our longstanding partnership with the Lucas Oil Pro Motocross Championship will continue into the 2018 season. The opportunity to attend an AMA Pro Motocross event has become a highly anticipated and sought-after opportunity for our veterans and their families," said Mike Focareto, CEO of Veteran Tickets Foundation. "The initiative alongside MX Sports Pro Racing provides what would otherwise be an unattainable opportunity for many of our veterans to experience the thrill of the this captivating sport alongside their family and friends. Together, it's the least we can do to show our immense gratitude for their service."
Vet Tix carries valued partnerships with virtually all major sporting leagues and organizations, including marquee brands like Major League Baseball, the National Basketball Association, the National Football League, and National Hockey League. Additionally, Vet Tix works alongside sports entertainment franchises like World Wrestling Entertainment and Professional Bull Riders, as well as motorsports organizations like the NHRA, Grand National Cross Country Series, ATV Motocross National Championship and several racetracks that host NASCAR and IndyCar events.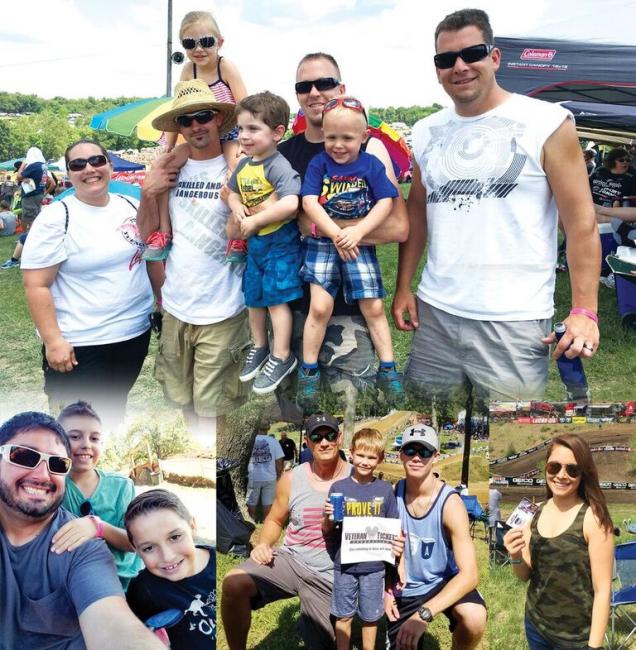 Vet Tix, based in Phoenix, is a national nonprofit organization that provides free tickets to currently serving, honorably discharged veterans and their families and families of those KIA. The concept of Vet Tix was developed in 2008 by U.S. Navy veteran Michael Focareto. Since then, the organization has given away more almost 1.2 million tickets to veterans nationwide.
All currently serving, honorable discharged veterans and families of those KIA can create an account on VetTix.org to receive emails and reminders about when Lucas Oil Pro Motocross tickets become available. More information about Vet Tix can be found at www.VetTix.org.