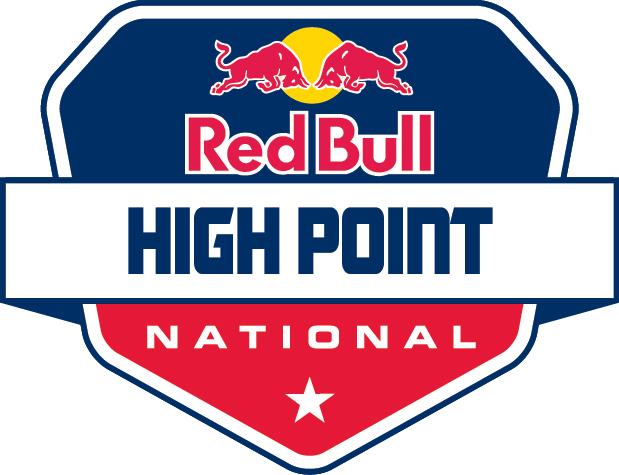 Welcome to the 41st Annual High Point National. This year's Red Bull High Point will mark Round 4 of the 2017 Lucas Oil Pro Motocross Championship, sanctioned by AMA Pro Racing. The races are the perfect way to spend Father's Day weekend in the great outdoors and the anticipation for this year's race will be extra special with extensive track changes and upgrades!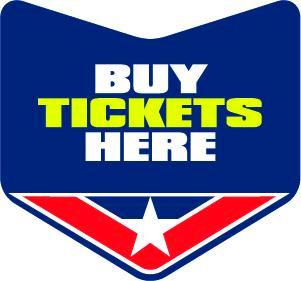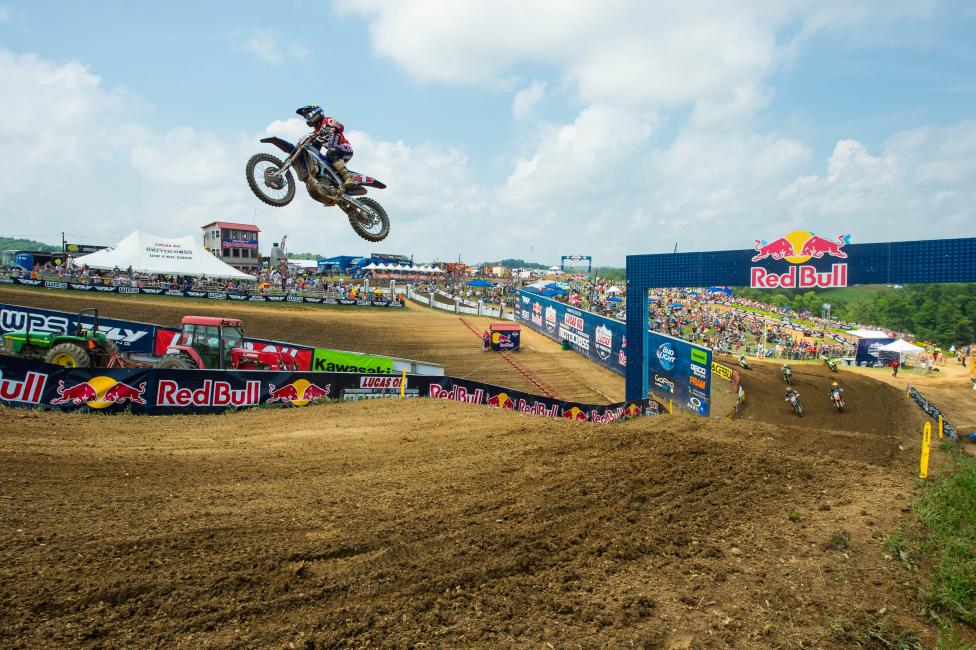 Track Profile
There might not be a better place to see the grandeur of the full display of the sport of motocross than Greene County's High Point Raceway. This track weaves its way around a deep valley, treating the riders to constant elevation changes. From the slippery off-camber corners to the high-speed runs to and from the valley floor, no section of this track is completely flat, which makes it a true challenge and fun racetrack. But what makes it tough for the athletes makes it great for the spectators, because several vantage points atop the valley offer full views of the track below. Further, High Point's jumps were engineered to sit right in front of the main spectator areas, letting fans get close while they watch the riders go big. Some call it moto theater—and it's a show filled with ups and downs, twists and turns.
Where did it all start? In the fall of 1976 brothers Jack and Carroll Holbert invited off-road pioneer Dave Coombs Sr. out to their family farm in Mt. Morris, Pennsylvania, to see if he wanted to build a motocross track there. High Point Raceway was founded shortly thereafter with the help in design by the visiting Maico factory team from Europe. Since then High Point has been among the pillars of American motocross, hosting a round of the AMA Po Motocross Championship every year since 1977, and countless off-road, regional and local motocross events.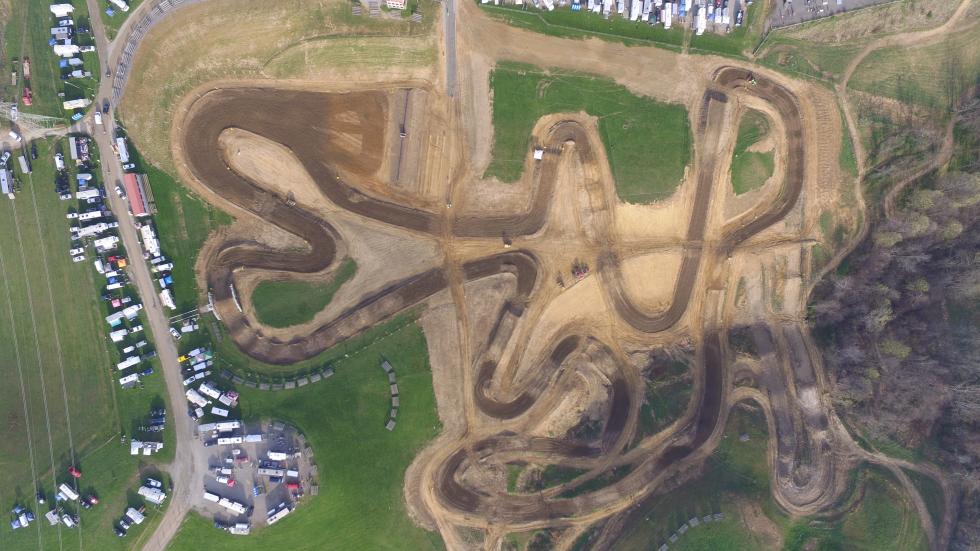 What's new? This year fans will be treated to a brand-new layout. Gone is the iconic uphill start. New is a massive first turn sweeper, Finish Line and brand new hydraulic starting gate, providing fans with longer and better views of the famous racetrack. We moved more than 150,000 cubic yards of dirt to bring our racers and fans this new experience. The renovations will provide a better starting grid, as well as an enhanced podium location and celebration with a stadium feel.
Roam from vantage point to vantage point around the circuit, and experience the action from multiple areas. But no matter where you end up, you will be able to see nearly 100% of the race action, as High Point has a unique amphitheater design. And just as unique as the racetrack are the fans. Our fans are the best! They are tough, hardy and fun-spirited; they enjoy the outdoors and love their moto! High Point fans are Steeler fans, Pirate fans and Penguin fans, which makes this southeastern Pennsylvania venue the perfect place to spend Father's Day.
So take your dad to the races this summer and celebrate 41 years of great racing memories at High Point with a few thousand of your friends!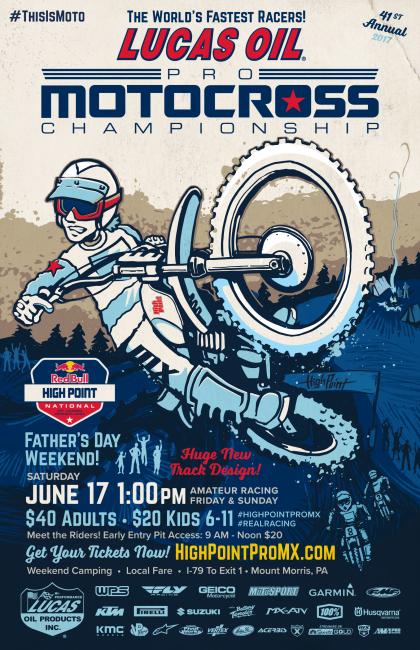 Special Events
Racer X High Point Party at Crockett's Lodge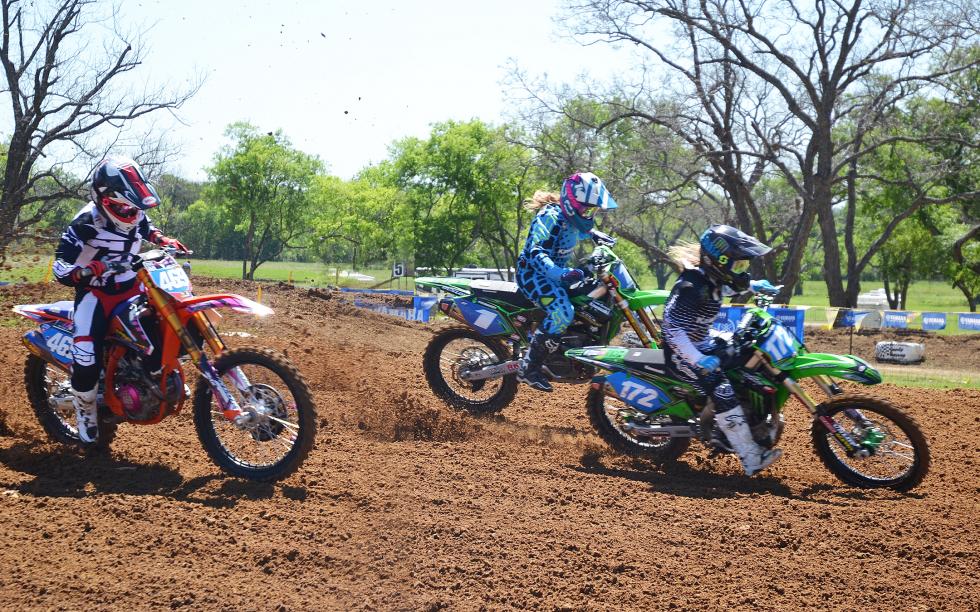 FLY Racing Friday Amateur Racing, featuring FLY Racing Contingency and Round 7 of the ONSIA Sound Art Women's Motocross (WMX) Championship. (See Amateur Racing tab for details)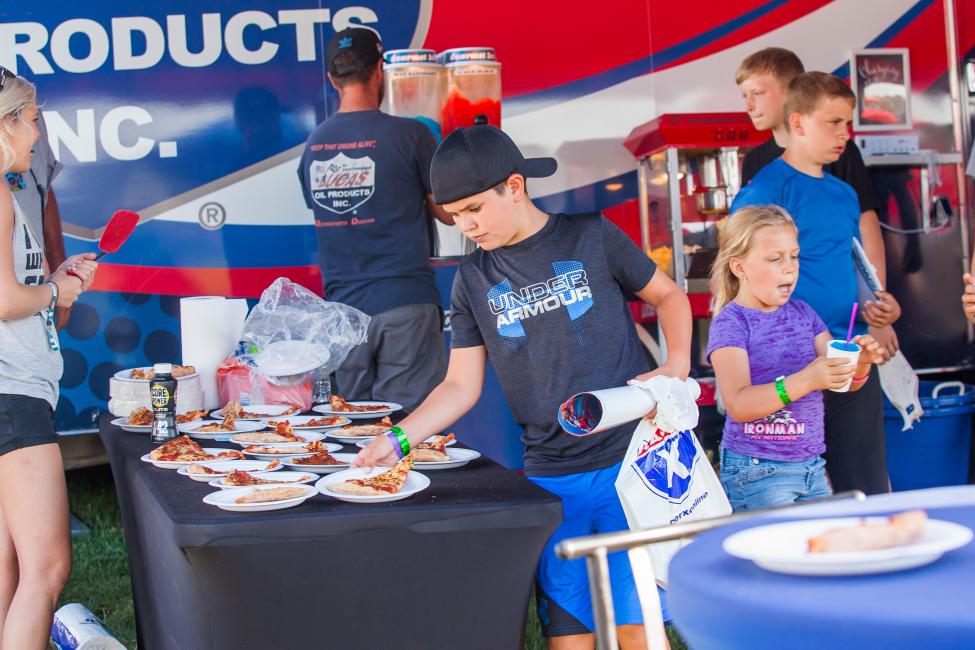 Friday Night "Pizza Party with the Pros" for ages 12 & under at the VIP Super Ticket Tent next to Announcer Tower at 6 pm. Meet some of the top 250 pro riders and the lovely Lucas Oil Girls for some fun, food, games and autographs, compliments of Lucas Oil.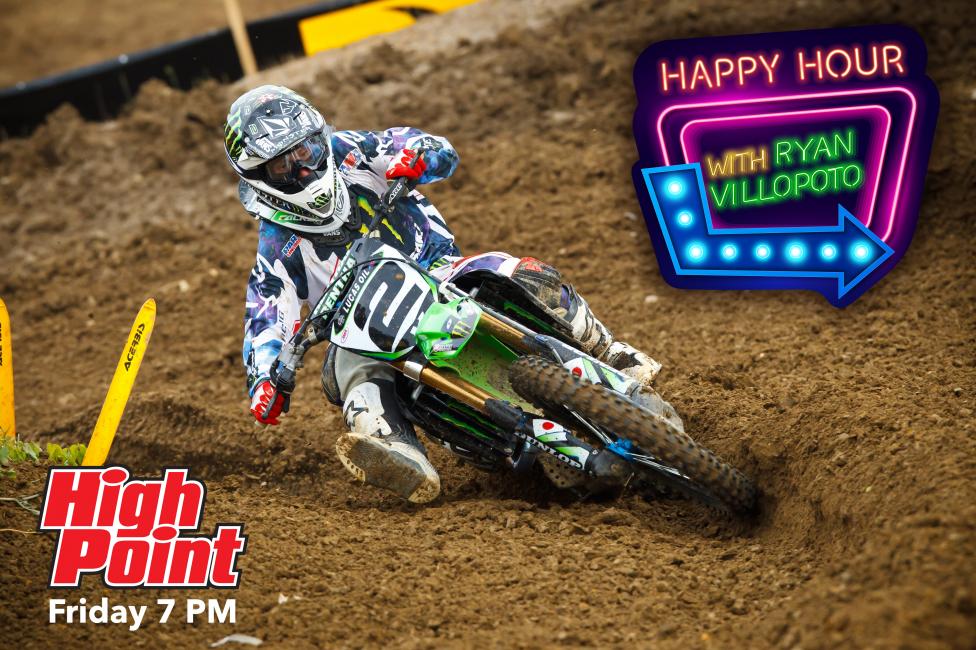 Happy Hour With Ryan Villopoto at High Point kicks off Friday at 7 p.m. before the 2017 Red Bull High Point National, with RV2 doing his thing on a very trick KX 250 2-Stroke. Along with a slew of friends, Villopoto will shred the NEW High Point track like only a 2-Stroke can do.

Featured riders: Darryn Durham, Fred Andrews, Gary Semics, Trevor Vines, Gene Stull, Brock Sellards, Willie Browing, Nick Wey, Tom Carson … more coming soon!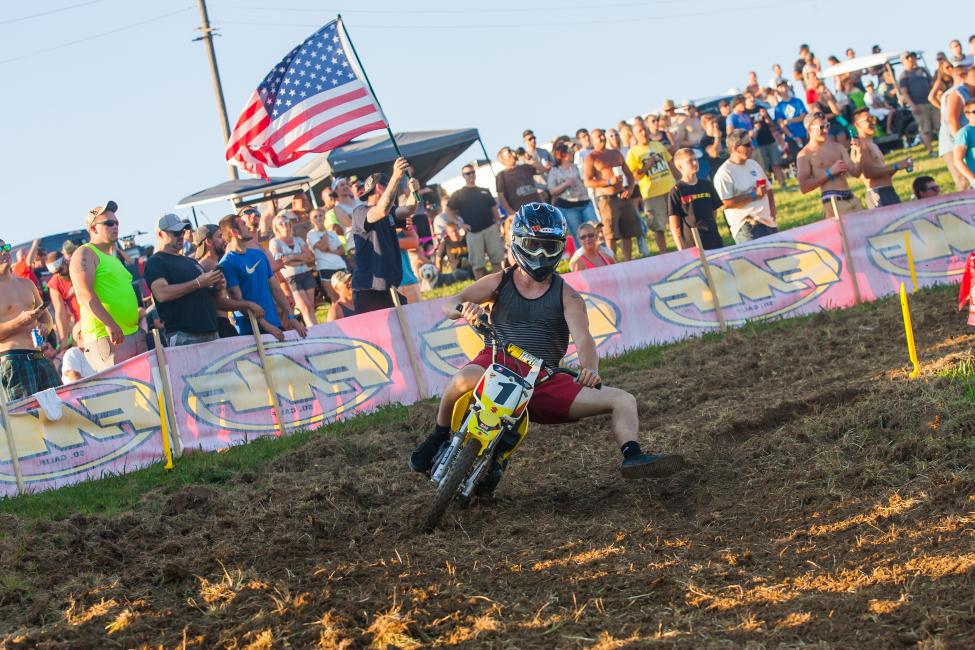 High Point Pit Bike Nationals presented by Cernic's Racing and MXTire.com on Friday at 8 pm. (See Amateur Racing tab for details)
Live Music with DJ E-LO and bonfire immediately following the Pit Bike National.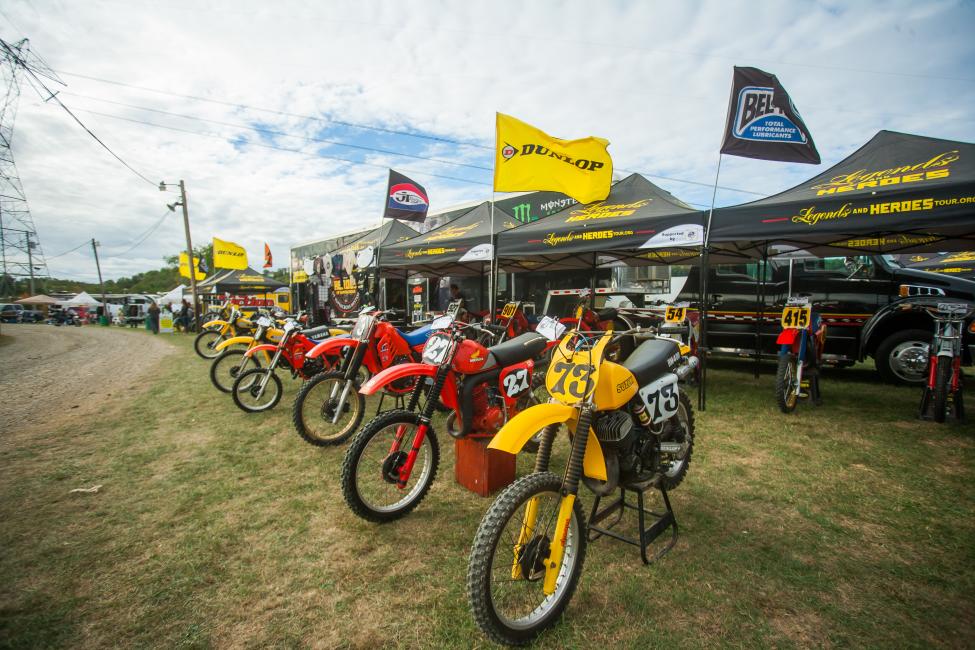 Saturday visit the Legends and Heroes Moto Museum in Sponsor Village for an up-close and personal look back at 50 years of American Motocross.
Saturday visit the VA Medical Center's Mobile Clinic as well. They will be providing information on their services to our vets. Stop by and let them know how much you appreciate the good work they do for our heroes.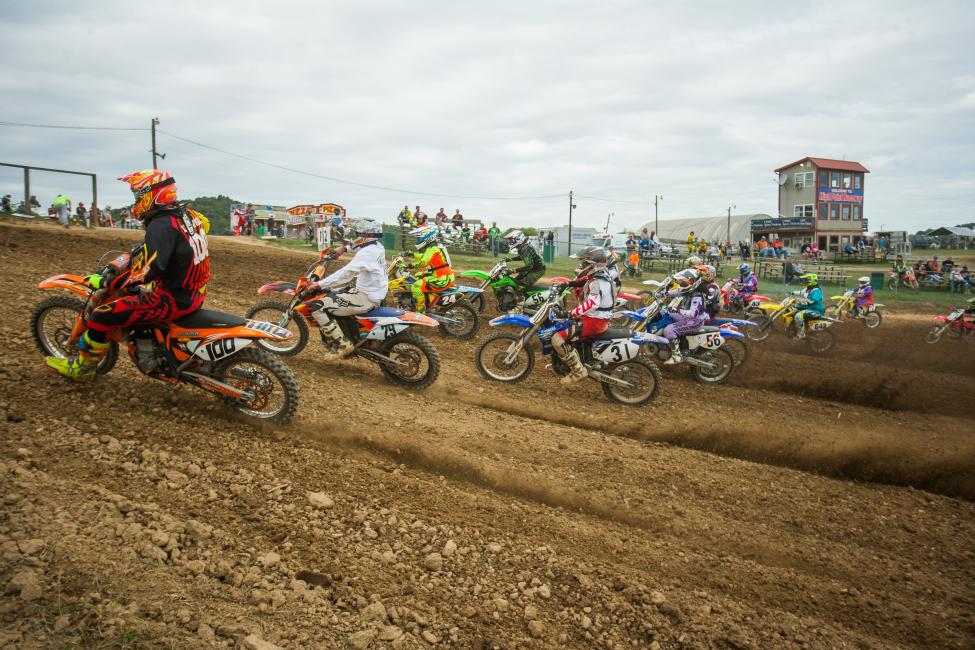 Sunday PAMX Thor Championship Spring Series Amateur Points Race, presented by Dunlop. (See Amateur Racing tab for details)
Amenities
Large interactive Sponsor Village
Onsite ATM
Grandstand seating
Open Air Festival seating: bring a blanket and chairs
Nearly 100% Track Viewing from a variety of vantage points
Infield Track Viewing
Covered Super Ticket VIP Viewing Area with live timing and scoring, private restrooms, and catered lunch on Saturday
Food, Soft Drink and Beer Concessions
Handicap Viewing Area & Parking
State-of-the-art sound system
Onsite Paid Parking
Free Motorcycle Parking and Gear/Helmet Check
Coolers welcome, but no glass bottles please
Easy Entry/Exit
Onsite Camping
Local Partners
Joe Romeo's I-79 Honda Mazda
Morgantown Powersports, Morgantown, WV
Cernic's Cycle World, Johnstown, PA
Lojaks Cycle, Tarentum, PA
Waynesburg Yamaha, Waynesburg, PA
RG Honda, Clarksburg, WV
Cleveland Brothers CAT
Plum Construction
Coastal Drilling
Mt. Morris Tire Service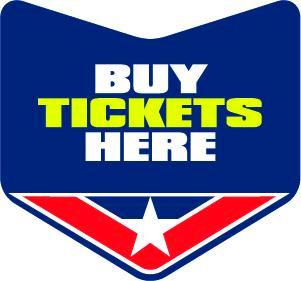 Shipping Address
High Point Raceway
281 Taylortown Rd
Mount Morris, PA 15349
General Information
Saturday Parking Fee: $10/vehicle
Gates open Thursday @ Noon and close midnight to 6 am daily. Please plan accordingly.
Be prepared to show credentials at all security checkpoints
General Information: located at the Main Entrance/Gate 1
Will Call: located in tent across the road from Pro Gate/Gate 2 (Friday 9am-5pm & Saturday 7am-2pm)
First Aid: located at Ambulance Station on Amateur Side B
Security: headquartered at Main Entrance/Gate 1
Lost & Found: located at Announcer Tower
Pets Allowed: must remain on least at all times. Must stay in Camping Area and Amateur Pits. No pets allowed in main fan areas on Saturday.
No glass bottles allowed on property
No drones or remote control aircraft permitted
No pit vehicles. we do not allow pit bikes, quads, scooters, golf carts, UTVs, etc.
No open campfires. Gas and charcoal cooking grills ONLY permitted.
Do not take banners. Banners and event signage are the private property of the promoter. Removal of these items is illegal and punishable by law. You will be prosecuted for theft.
Responsibility. Motocross racing, like all motorsports can be dangerous. When you enter the grounds you assume the risk of injury and/or damage to your person and property. It is your responsibility to keep yourself and your children safe. Be aware of their location at all times. Never turn you back to oncoming racers. Remember, you share the facility with moving wheels and motorcycles. Be cautious of moving wheels in foot traffic areas.
Keep your radio tuned to MXFM 88.1 FM for up-to-date announcements, racing news, interviews and information throughout the weekend. Although we have a public address system, the best way to stay tuned is to tune in.
Be Social with High Point Raceway, like the official Facebook Page!
Camping
On-site Camping available Thursday – Sunday.
Preferred Camping is located on Pro Side A and is limited in quantity.
All Fan Camping is located on Amateur Side B.
All vehicles on premises overnight must have a camping permit.
We will park you as you arrive, in the next available space, in the area of your choice. You may not save spots for people who will arrive later.
Camping spaces are no wider than 20'.
All tents/awnings must be staked down securely.
No campsites, tents or awnings permitted within 40' of the motocross track fence.
Gates close Midnight to 6 am daily - please plan accordingly.
Gate prices do not change until Midnight. If you arrive prior to midnight, you will be charged that day's admission.
Wristbands must be worn at all times. If you leave the facility you must have it on in order to re-enter. This is your gate ticket. Do not take it off.
Quiet time is 11:00 pm nightly. No loud generators after this time.
Stay off the track: The racetrack if off limits to fans. Only registered racers and authorized personnel are permitted on the racetrack. No one is permitted on the racetrack at night.
Search Policy: All vehicles are subject to search at any time.
Prohibited items: No fireworks, glass bottles, kegs, scaffolding or weapons. Promoter is not responsible for return of confiscated items.
No open campfires. Small contained cooking fires are permitted no larger than 20" diameter.
Pets allowed - Must remain on leash at all times. Must stay in Camping Area and Amateur Pits. No pets allowed on Pro Side A or in main fan areas on Saturday.
Fire Extinguishers. All campers/haulers over 20' should be equipped with a fully functioning fire extinguisher.
Sanitation: Please use our trash receptacles. If you need trash bags, you can get them from the front gate.
Sleep Safe: Be aware of the dangers of carbon monoxide poisoning.
Motocross Racing is a family activity, and one of the most exciting features is the opportunity to camp out and have fun with your family and friends. However, if you are staying overnight in an RV or vehicle, or using a generator, you need to be aware of the dangers of Carbon Monoxide (CO) Poisoning. CO is a poisonous, colorless, odorless and tasteless gas that can be released when burning gasoline, kerosene, oil, propane or wood.
Mind your vehicle and generator exhaust while in close proximity to your family and neighbors. Do not place your generator directly under a slide-out or under your vehicle, where the fumes can seep into the camper. Make sure all exhaust fumes are properly and fully vented, so that they do not become trapped or seep into your sleeping quarters. When sleeping in a van, car or truck, make sure the exhaust is unobstructed if you run the engine for heat. Even when sleeping outdoors under the stars, make sure you are not too close to an exhaust. Devastating consequences can result without proper ventilation.
What to do if you suspect someone has been poisoned:
When you suspect CO poisoning, promptly taking the following actions can save lives:
Move the victim immediately to fresh air in an open area
Call 911 and notify track officials immediately.
Administer CPR if the victim has stopped breathing. (Be careful not to expose yourself to fatal levels of CO poisoning when administering CPR).
Know the dangers of Carbon Monoxide poisoning. For more information, please visit the United States Environmental Protection Agency page on Carbon Monoxide.
http://www.epa.gov/iaq/co.html
Camping FAQs
Here are some frequently asked questions regarding Camping. For more information on the High Point National, please call our offices at (304) 284-0084.
What is the difference between Fan Camping and Preferred Camping?
Preferred Camping is generally located much closer to the track and tends to have more families.
Is camping based on reservations or first-come basis?
In order to get all of the campers parked in a safe and orderly fashion, camping is first-come.
Are there electric or water hook ups for RVs?
No. All camping is primitive.
If we elect to camp, what time do we need to be out of the camping spot on Sunday?
10 am.
Any other questions or needs can be directed to [email protected]
Handicap or Special Needs requests can be directed to [email protected]
High Point National Winners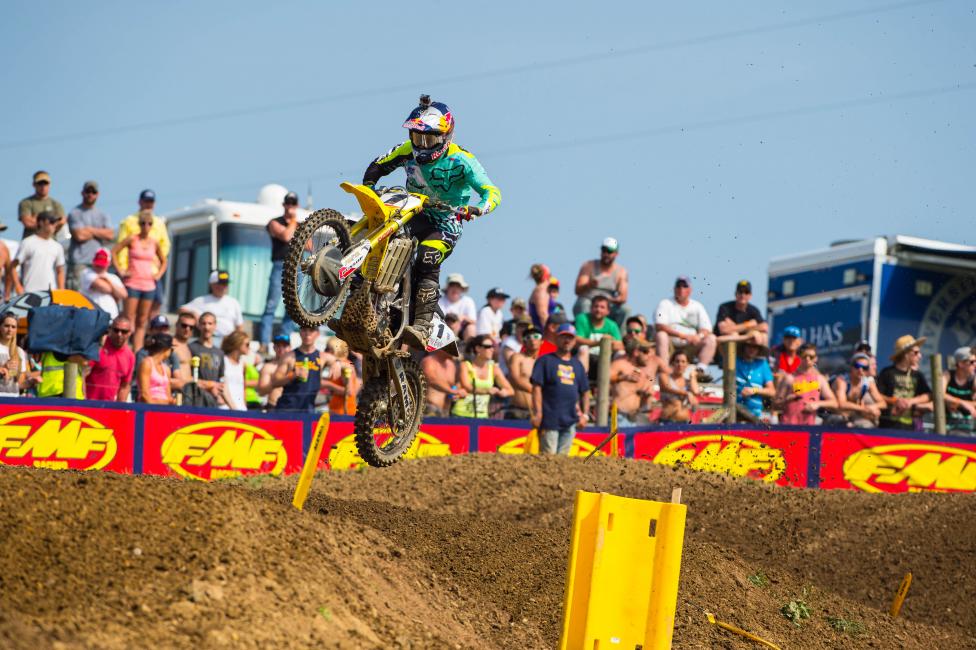 | | | | |
| --- | --- | --- | --- |
| 450 Class | | | |
| Date | Winner | Hometown | Machine |
| 6/18/16 | Ken Roczen | Germany | SUZ |
| 6/13/15 | Ken Roczen | Germany | SUZ |
| 6/14/14 | James Stewart | Haines City, FL | SUZ |
| 6/8/13 | Ryan Villopoto | Poulsbo, WA | KAW |
| 6/9/12 | Ryan Dungey | Belle Plaine, MN | KTM |
| 6/11/11 | Ryan Villopoto | Poulsbo, WA | KAW |
| 6/12/10 | Ryan Dungey | Belle Plaine, MN | SUZ |
| 6/13/09 | Chad Reed | Australia | SUZ |
| 6/15/08 | James Stewart | Haines City, FL | KAW |
| 5/27/07 | Ricky Carmichael | Havana, FL | SUZ |
| 5/28/06 | Ricky Carmichael | Havana, FL | SUZ |
| 5/29/05 | Ricky Carmichael | Havana, FL | SUZ |
| 5/30/04 | Ricky Carmichael | Havana, FL | HON |
| 5/25/03 | Ricky Carmichael | Havana, FL | HON |
| 5/26/02 | Ricky Carmichael | Havana, FL | HON |
| 5/27/01 | David Vuillemin | France | YAM |
| 5/28/00 | David Vuillemin | France | YAM |
| 5/30/99 | Greg Albertyn | South Africa | SUZ |
| 5/24/98 | Ezra Lusk | Bainbridge, GA | HON |
| 5/25/97 | Damon Bradshaw | Mooresville, NC | HON |
| 5/26/96 | Jeff Emig | Kansas City, KS | KAW |
| 5/28/95 | Doug Henry | Oxford, CT | YAM |
| 5/29/94 | Mike Kiedrowski | Canyon Country, CA | KAW |
| 5/30/93 | Damon Bradshaw | Mooresville, NC | YAM |
| 5/24/92 | Damon Bradshaw | Mooresville, NC | YAM |
| 5/26/91 | Jeff Stanton | Sherwood, MI | HON |
| 5/27/90 | Damon Bradshaw | Mooresville, NC | YAM |
| 5/28/89 | Jeff Stanton | Sherwood, MI | HON |
| 5/29/88 | Rick Johnson | El Cajon, CA | HON |
| 5/24/87 | Ron Lechien | El Cajon, CA | KAW |
| 5/25/86 | Rick Johnson | El Cajon, CA | HON |
| 5/26/85 | Jeff Ward | San Juan Capistrano, CA | KAW |
| 5/27/84 | Rick Johnson | El Cajon, CA | YAM |
| 5/29/83 | Bob Hannah | Whittier, CA | HON |
| 5/30/82 | Rick Johnson | El Cajon, CA | YAM |
| 5/24/81 | Kent Howerton | San Antonio, TX | SUZ |
| 5/25/80 | Kent Howerton | San Antonio, TX | SUZ |
| 7/8/79 | Kent Howerton | San Antonio, TX | SUZ |
| 7/29/78 | Jim Ellis | E. Hampton, CT | HON |
| 5/29/77 | Tony DiStefano | Morrisville, PA | SUZ |
| | | | |
| --- | --- | --- | --- |
| 250 Class | | | |
| Date | Winner | Hometown | Machine |
| 6/18/16 | Joey Savatgy | Thomasville, GA | KAW |
| 6/13/15 | Marvin Musquin | France | KTM |
| 6/14/14 | Blake Baggett | Grand Terrace, CA | KAW |
| 6/8/13 | Marvin Musquin | France | KTM |
| 6/9/12 | Eli Tomac | Cortez, CO | HON |
| 6/11/11 | Blake Baggett | Grand Terrace, CA | KAW |
| 6/12/10 | Tyla Rattray | South Africa | KAW |
| 6/13/09 | Christophe Pourcel | France | KAW |
| 6/15/08 | Ryan Villopoto | Poulsbo, WA | KAW |
| 5/27/07 | Joshua Grant | Riverside, CA | HON |
| 5/28/06 | Ryan Villopoto | Poulsbo, WA | KAW |
| 5/29/05 | Mike Alessi | Victorville, CA | KTM |
| 5/30/04 | James Stewart | Haines City, FL | KAW |
| 5/25/03 | Michael Brown | Johnson City, TN | KAW |
| 5/26/02 | Chad Reed | Australia | YAM |
| 5/27/01 | Travis Pastrana | Annapolis, MD | SUZ |
| 5/28/00 | Kelly Smith | Ludington, MI | KTM |
| 5/30/99 | Ricky Carmichael | Havana, FL | KAW |
| 5/24/98 | Ricky Carmichael | Havana, FL | KAW |
| 5/25/97 | Scott Sheak | Germantown, NY | HON |
| 5/26/96 | Kevin Windham | Baton Rouge, LA | KAW |
| 5/28/95 | Tim Ferry | Largo, FL | SUZ |
| 5/29/94 | Doug Henry | Oxford, CT | HON |
| 5/30/93 | Jeff Emig | Kansas City, KS | YAM |
| 5/24/92 | Mike LaRocco | South Bend, IN | KAW |
| 5/26/91 | Brian Swink | Fenton, MI | HON |
| 5/27/90 | Jean-Michel Bayle | France | HON |
| 5/28/89 | George Holland | Kerman, CA | HON |
| 5/29/88 | Guy Cooper | Stillwater, OK | SUZ |
| 5/24/87 | Micky Dymond | Yorba Linda, CA | HON |
| 5/25/86 | Micky Dymond | Yorba Linda, CA | HON |
| 5/26/85 | Erik Kehoe | Granada Hills, CA | SUZ |
| 5/27/84 | Jeff Ward | San Juan Capistrano, CA | KAW |
| 5/29/83 | Mark Barnett | Bridgeview, IL | SUZ |
| | | | |
| --- | --- | --- | --- |
| 500cc Motocross | | | |
| Date | Winner | Hometown | Machine |
| 5/26/85 | David Bailey | Axton, VA | HON |
| 5/27/84 | David Bailey | Axton, VA | HON |
| 5/29/83 | Danny Chandler | Foresthill, CA | HON |
| 5/30/82 | Darrell Shultz | Trinidad, CA | HON |
| 5/24/81 | Broc Glover | El Cajon, CA | YAM |
| 5/25/80 | Chuck Sun | Sherwood, OR | HON |
| 7/8/79 | Gaylon Mosier | Huntington Beach, CA | KAW |
| 7/9/78 | Rick Burgett | Sandy, OR | YAM |