Brandon Short
2017 Lucas Oil Pro Motocross Championship Broadcast Schedule Unveiled
TimeThursday, May 11, 2017 | 3:25 PM
2017 Lucas Oil Pro Motocross Championship to Feature Nearly 40 Hours
of Live Coverage on MAVTV and NBC Sports
Full Summer Schedule Includes More Than 60 Hours of Coverage
The highly anticipated 2017 Lucas Oil Pro Motocross Championship, sanctioned by AMA Pro Racing, will storm out of the gate in just nine days, and today MX Sports Pro Racing and NBC Sports Group unveiled the full slate of broadcast coverage for the upcoming season. The world's most prestigious off-road motorcycle championship will once again call NBC, NBC Sports Network (NBCSN), and MAVTV home this summer, spearheaded by nearly 40 hours of LIVE coverage and more than 60 hours of total broadcast time.

Three rounds of live network coverage on NBC serves as the centerpiece of the 2017 television schedule, with the final 450 Class moto of the Red Bull High Point National (June 17), Red Bull Southwick National (July 8), and GEICO Motorcycle Budds Creek National (August 19) each brought into millions of homes across the country. MAVTV will continue to bring live coverage of the opening motos at all 12 rounds, while NBCSN will carry live final-moto coverage from half of the races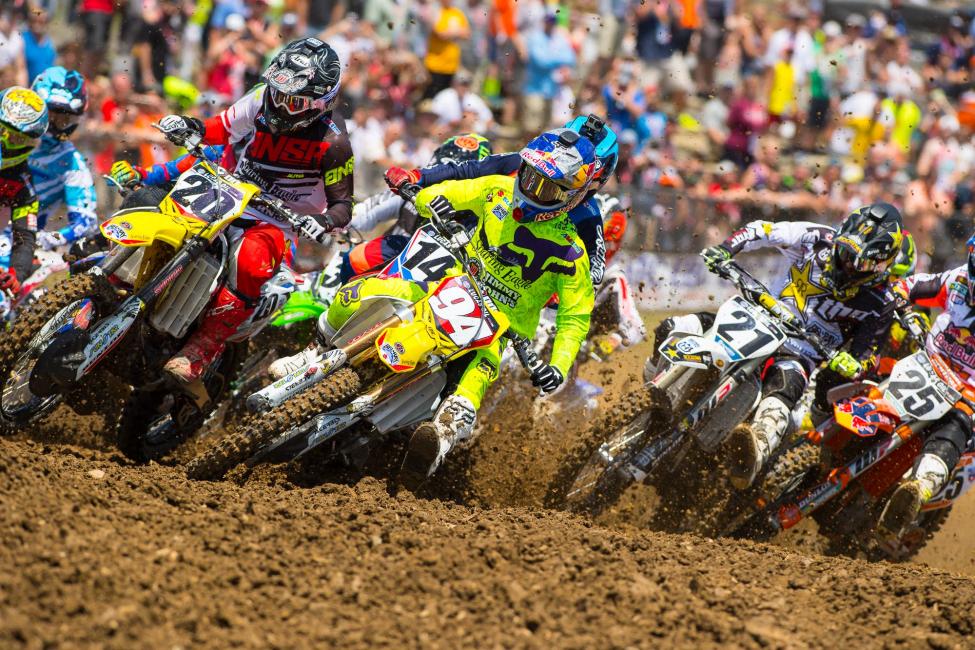 Arguably the biggest change in how fans can watch the Lucas Oil Pro Motocross Championship this summer is online with the introduction of exclusive on-demand access from NBC Sports Gold. For just $49.99 racing fans all over the world will receive the "Pro Motocross Pass," featuring direct-to-consumer live streaming with no commercials and the ability to witness timed qualifying and both sets of motos as they happen, in addition to full event replays from both the 2015 and 2016 seasons. That works out to just over $4 per round over the course of the season, with access to more live coverage and additional content than ever before.

"When you combine the extensive broadcast schedule and the addition of NBC Sports Gold, the 2017 season presents an unprecedented level of access to the Lucas Oil Pro Motocross Championship," said MX Sports Pro Racing President Davey Coombs. "Now our fans both domestically and internationally will be able to watch all the action unfold from the comfort of any television, mobile device, or streaming platform. While it is bittersweet to depart with the complementary live streaming we've enjoyed hosting on ProMotocross.com, the price point and the amount of content that is available with the 'Pro Motocross Pass' is truly incredible. It's without a doubt the best deal of its kind for the sport as a whole."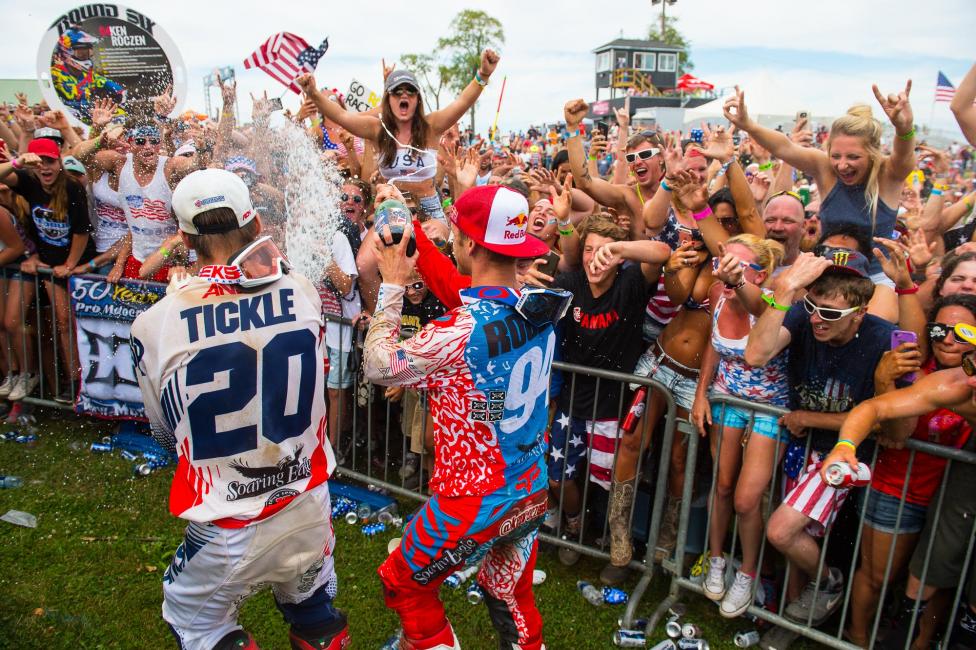 Capping off each round of the championship will be exclusive one-hour highlight shows on NBCSN, each airing within a handful of days of every National. NBCSN will also feature a mid-season-review episode, as well as season-review episodes for both the 450 Class and 250 Class.

The Lucas Oil Pro Motocross Championship broadcast team that will bring the action to the fans will once again feature Jason Weigandt as host, handling play-by-play duties during the races, with former Lucas Oil Pro Motocross Champion Grant Langston serving as the color analyst alongside Weigandt in the booth. Trackside correspondent Georgia Albertson returns as well, bringing viewers inside information and the latest breaking news from the pits.

The 2017 Lucas Oil Pro Motocross Championship will kick off on Saturday, May 20, with the Red Bull Hangtown Motocross Classic from Prairie City SVRA in Sacramento, California. From there, the 45th anniversary of American motocross will take the fastest riders on the planet to the country's most iconic venues before crowning a pair of champions from Ironman Raceway in Crawfordsville, Indiana, on August 26.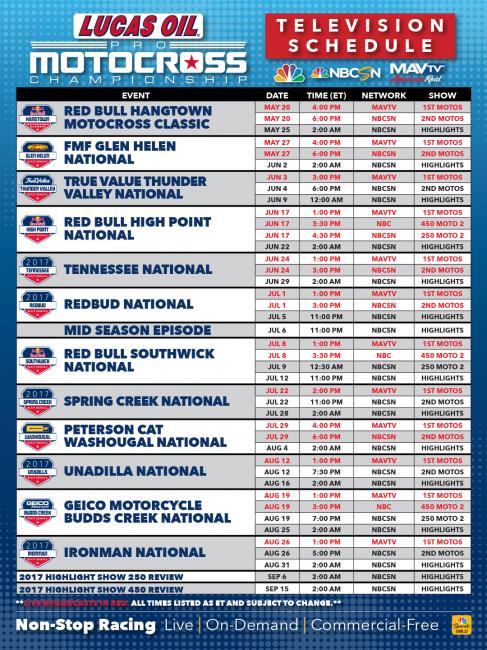 For information about the Lucas Oil Pro Motocross Championship, please visit ProMotocross.com and be sure to follow all of the Pro Motocross social media channels for exclusive content and additional information on the latest news: