Shan Moore
Time
Thursday, September 10, 2020 | 7:25 PM
FOR IMMEDIATE RELEASE
RedBud Hosts Circle K Amateur MX Days Doubleheader
Buchanan, Mich. (September 10, 2020) – Some of the top amateur racers in the country were treated to two days of fast and furious racing at the Circle K RedBud Amateur MX Days held over the Labor Day weekend at RedBud MX in Buchanan, Michigan.
Taking place in conjunction with rounds four and five of the Lucas Oil Pro Motocross National Championship Series, the RedBud Amateur Days offered amateur racers of all abilities the opportunity to race on the same course that the fastest pros in the world raced on over the same weekend. A massive entry of 1267 riders in 41 classes filled the starting gates to compete for trophies and prizes during the two-day event. Instead of the normal two-moto format, each class ran one, longer-than-normal, moto to crown a winner.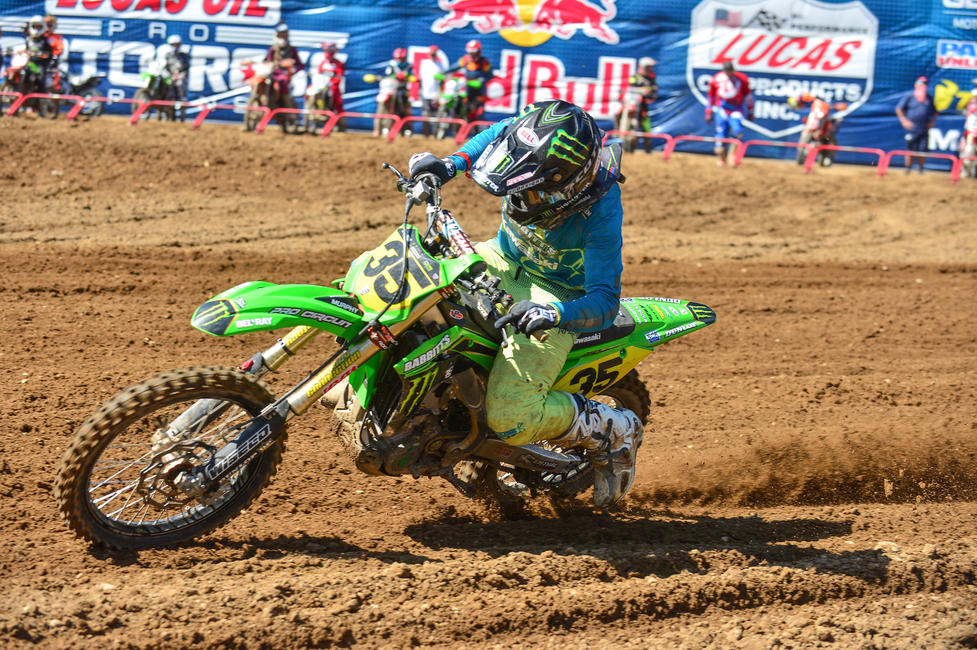 Following the same protocol as the Pro National on Friday and Monday, the Amateur MX Days observed MX Sports' 2020 COVID Mitigation Health Plan, which requires teams to take appropriate actions to guard against the threat of COVID-19.
Fly Racing Yamaha's Garrett Hoffman ruled the A classes at RedBud. On Saturday the Maryland rider won the 250 and Open divisions, while on Sunday he was first in the 250 class and second in the Open class behind Michigan's Rody Schroyer (Hon).
RedBud was Hoffman's debute in the A class.
"I raced the B classes at Loretta Lynn's," said Hoffman. "I finished fourth overall in the 250 limited class so I didn't really know where I would fit into the A class. I wasn't exactly sure if I would be good, but I kind of expected myself to be top three. So, when I won those three races, I was really surprised and excited because I wasn't sure where I would measure up with the big boys."
"Saturday's Open A win was probably my toughest win," added Hoffman. "I think I was about seventh off the line and it took a couple of laps to get into the lead. In the other two races I won, I got the holeshot and led the entire way."
Luca Marsalisi was even more dominate in the B classes. The Kawasaki rider from Connecticut swept all four B races, winning the 250 and Open classes on both Saturday and Sunday.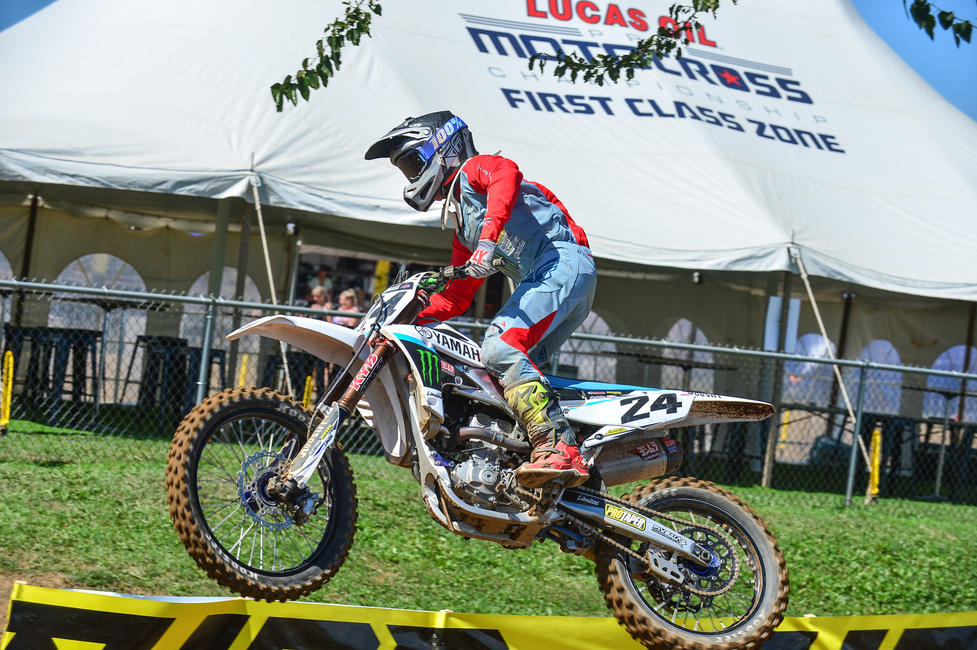 Minnesota's Jayden Clough (KTM) picked up three wins in the Schoolboy classes, winning Saturday's Schoolboy 1, before returning on Sunday to take the wins in the Schoolboy 1 and Schoolboy 2 classes. Patrick Murchy (Kaw) won Saturday's Schoolboy 2 race.
Stephens Ricks (Yam) drove from New York to win Saturday's 30+ class ahead of Minnesota's Bryce Bernloehr (KTM) and Cody Simonton (KTM) of Illinois.
Wisconsin's Joseph Dretzka (Kaw) took the 30+ class win on Sunday, with Simonton and Ricks finishing second and third.
The Mini SR (12-15) was one of the only classes to run two motos and Husqvarna rider Peter Parenti of Illinois swept both motos for the overall win on Saturday, going 1-1 ahead of Nathan Bierbom's 2-2 and Adrian Hauge's 3-3.
The Mini SR (12-15) class ran just one moto on Sunday and the order was Parenti in first, Bierbom in second and Hauge in third.
Nathan Hummel won the 85 Open (9-15) races on both Saturday and Sunday. The KTM rider topped Nathan Bierbom and Tanner Haddon (Hsq) for the win on Saturday, and Bierbom and Hauge for the win on Sunday.
Pennsylvania's Nathaniel Kronk put his Yamaha on top of the box in the 25 Plus B class. Michigan's DevRodney Fleischmann put his Honda into second place, with Devin Schafer (Yam) of Illinois was third.
Kronk to the win in the 25 Plus B class on Sunday ahead of Fleischmann, with Justin Rowntree (Kaw) of Illinois in third.
Other winners included Rowan Rowntree (35+); Don Bisceglia (45+); David Smith 40 Plus B-C; Jeremy Barone (45+); Don Bisceglia (50+); Laina Randolph (Girls 9-15); Jayden Strumble (65 Open 7-11 and 65 SR 10-11); Carter Hunt (65 JR 7-9); Jake Mausolf (65 Beginner 7-11).
2020 REDBUD AMATEUR MX DAY RESULTS:
Saturday https://www.resultsmx.com/laptimesusa/class.asp?c=&e=106&s=
Sunday https://www.resultsmx.com/laptimesusa/class.asp?c=&e=107&s=
For information about the Lucas Oil Pro Motocross Championship, please visit ProMotocross.com and be sure to follow all of the Pro Motocross social media channels for exclusive content and additional information on the latest news:
Lucas Oil Pro Motocross Championship
The Lucas Oil Pro Motocross Championship, sanctioned by AMA Pro Racing, features the world's fastest outdoor motocross racers, competing aboard homologated bikes from one of six competing manufacturers on a collection of the roughest, toughest tracks on the planet. Racing takes place each Saturday afternoon, with competition divided into two classes: one for 250cc machines, and one for 450cc machines. MX Sports Pro Racing, the industry leader in off-road powersports event production, manages the Lucas Oil Pro Motocross Championship. The title sponsor is Lucas Oil, a leading producer of premium oils, greases, and problem-solving additives, all made in America. More information can be found at www.ProMotocross.com.
About the American Motorcyclist Association:
Founded in 1924, the AMA is a not-for-profit member-based association whose mission is to promote the motorcycle lifestyle and protect the future of motorcycling. As the world's largest motorcycling rights and event sanctioning organization, the AMA advocates for riders' interests at all levels of government and sanctions thousands of competition and recreational events every year. The AMA also provides money-saving discounts on products and services for its members. Through the AMA Motorcycle Hall of Fame in Pickerington, Ohio, the AMA honors the heroes and heritage of motorcycling. For more information, visit www.americanmotorcyclist.com. Not a member? Join the AMA today: www.americanmotorcyclist.com/membership/join.