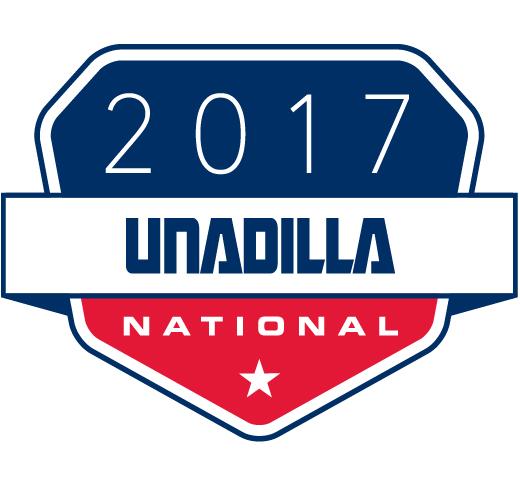 Welcome to the Unadilla National in New Berlin, NY. This year's Unadilla National will mark Round 10 of the 2017 Lucas Oil Pro Motocross Championship, sanctioned by AMA Pro Racing.
Amenities
Free Motorcycle Parking and Gear/Helmet Check
Grandstand seating
Open Air Festival seating
Nearly 100% track Viewing from a variety of vantage points
Covered Super Ticket Viewing Area with live timing and scoring, private restrooms, and catering
Handicap Viewing Area
Large interactive Sponsor Village
State-of-the-art sound system
Event Simulcast on FM Radio
Food and Soft Drink Concessions
Free Onsite Parking
Permanent Restroom facilities
Baby Changing Station
Handicap Viewing Area
Shaded Picnic Areas
Pro Pit Access on Saturday morning
VIP Parking
Handicap Parking
Easy Entry/Exit
Hand Wash Stations
Additional Information
Gates closed Midnight to 6 am daily - please plan accordingly
Be Social with Unadilla, like the official Facebook page at www.facebook.com/Unadilla
Local Partners
Lucas Oil
NYCM Insurance
Yamaha Generators
Track Profile
Unadilla Motocross began racing in 1969 after its founder, Ward Robinson, fell in love with dirt bike racing after seeing a hare scrambles event. Would you believe that the infamous Unadilla track layout was actually the second choice? The original pro track layout was planned to be on the footprint of today's amateur track U2, however, logistical concerns turned eyes and designs toward what was to become known simply as UNADILLA. Since its beginnings, Unadilla has hosted Trans-AMA (1970-1978), Trans-USA (1979-1981), the 250cc USGP (1978-1992), and the first ever MX des Nations in the United States (1987), and a round of the US Nationals since 1989. Unadilla's history is full of epic battles, which make sense once you consider that every significant racer in Motocross' history have challenged Unadilla over the years. Unadilla is now second generation family owned and includes a round of the ATV Nationals, a round of the GNCC series, a vintage racing weekend (MX Rewind), and several amateur events during the racing season.
Utilizing a former dairy farm, Unadilla was laid out to be European in nature. The track's rolling natural terrain layout sprawls out over 55 acres of classic New York countryside. While many of the original track features remain (Gravity Cavity, The Wall), Unadilla has evolved over the years to respond to the changes within the sport. The origin of Skyshot, which was added to capitalize on racers and bikes abilities to launch over 150' while being over 30' in the air, actually came from an amateur race. Due to extremely muddy conditions, racers were cutting the original track and had made a line, which allowed them to jump over the corner and nearly over the top of the hill. That gave second generation Robinson, Greg, an idea for a track change. Much to the chagrin of elder Robinson, Ward, Skyshot was added the following year. Little did they know that this jump would become one of the most iconic and most photographed jumps on the circuit. Three new sections and a few track reworks have been since added to enhance both racing and spectator experiences. Our newest track section brings the action closer to the crowds that line the hills of Gravity Cavity and tunnels now allow spectators to navigate more quickly from one favorite section to another. No matter where you like to view the racing action from, we hope you will pull up your favorite spot and enjoy another great day of racing at Unadilla.
While Unadilla has been and will always be about the Pro National Motocross racing, did you know that a big part of this historic facility is now rooted in amateur racing? Starting in 1993, and on the infamous pro track, Unadilla jumped head first into amateur racing. That year saw one of the largest amateur races in AMA history with over 1800 entries, followed up by the largest 125 AMA National with 290+ entries, and if that weren't enough, it was also the largest 250 National ever with 290+ entries. Over the next six years, nearly 10,000 riders got to experience the thrill of competing on the famed Unadilla soil. However, by the end of the July 1999 Pro National, there wasn't much of that famed soil left-those years of amateur racing had destroyed this once famed facility. The Robinson family realized that a decision had to be made-either run amateur races, or quit amateur racing and focus on the Pro National Motocross. However, why not do both? In the fall of 1999, and with the help of a familiar face, Doug Henry, U2 was born. By the beginning of the 2000 racing season, the track was up and running, and more importantly, it was winning fans who felt the track was more suited to the amateur rider.
One common question is where the name Unadilla comes from. The track is located in the Unadilla River Valley, so the original name of the facility was The Unadilla Valley Sports Center. Over time, the track would become known as just Unadilla. However, the actual name "Unadilla" is an Iroquois name which means "place of meeting." ƒ
2016 Unadilla National Winners
450 Class: Ken Roczen (RCH/Soaring Eagle/Jimmy John's Factory Racing Suzuki)
250 Class: Cooper Webb (Yamalube/Star Racing Yamaha)