Est: 1976
Welcome to the Southwick National in Southwick, MA. This historic racetrack will serve as the sixth round of the 2018 Lucas Oil Pro Motocross Championship, sanctioned by AMA Pro Racing.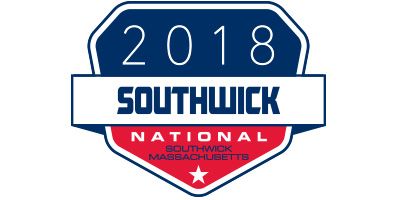 Track Profile
The Beginning
The first Southwick motocross race was held in 1972 just down the road from our current location. It was an NESC race held to benefit some of the towns charities, over the years the track has donated thousands of dollars to causes and schools close by.
The Current Location
The track you see today was carved out of the woods behind the American Legion Post 338 by Legion members who were also fathers of NESC racers. Lead by Bernie Yelin, Pat Smith, Ray Peebles, Dante Molta, Clovis Goyette and many more men and women worked long hours to create this world famous track.
Check out more history here!
Amenities
Grandstand Seating
Open Air Festival Seating
Covered Super Ticket Viewing Area
Covered VIP Viewing Areas with live PA feed, live timing and scoring, live race footage, private restrooms, and catering
Infield Track Viewing
Nearly 100% track Viewing from a variety of vantage points
Handicap Viewing Area
Food and Soft Drink Concessions
Front Gate Parking
Motorcycle Parking
Handicap Parking
Easy entry/Exit
Shipping Address
Southwick MX Park
Legion Rd
Southwick, MA 01077
Southwick National Winners
| | | | |
| --- | --- | --- | --- |
| 450 Class | | | |
| Date | Winner | Hometown | Machine |
| 7/8/17 | Eli Tomac | Cortez, CO | KAW |
| 7/9/16 | Eli Tomac | Cortez, CO | KAW |
| 8/29/13 | Ryan Dungey | Belle Plaine, MN | KTM |
| 8/11/12 | Ryan Dungey | Belle Plaine, MN | KTM |
| 8/27/11 | Brett Metcalfe | Australia | SUZ |
| 8/28/10 | Ryan Dungey | Belle Plaine, MN | SUZ |
| 8/29/09 | Matt Goerke | Lake Helen, FL | YAM |
| 8/24/08 | James Stewart | Haines City, FL | KAW |
| 6/10/07 | Ricky Carmichael | Havana, FL | SUZ |
| 6/11/06 | Ricky Carmichael | Havana, FL | SUZ |
| 6/12/05 | Ricky Carmichael | Havana, FL | SUZ |
| 6/13/04 | Ricky Carmichael | Havana, FL | HON |
| 6/8/03 | Ricky Carmichael | Havana, FL | HON |
| 6/9/02 | Ricky Carmichael | Havana, FL | HON |
| 6/10/01 | Ricky Carmichael | Havana, FL | KAW |
| 6/11/00 | Ricky Carmichael | Havana, FL | KAW |
| 6/13/99 | Ezra Lusk | Bainbridge, GA | HON |
| 6/14/98 | Doug Henry | Oxford, CT | YAM |
| 6/22/97 | John Dowd | Chicopee, MA | YAM |
| 6/23/96 | Jeremy McGrath | Menifee, CA | HON |
| 6/25/95 | Jeff Emig | Kansas City, KS | YAM |
| 6/26/94 | Mike LaRocco | South Bend, IN | KAW |
| 5/2/93 | Mike Kiedrowski | Canyon Country, CA | KAW |
| 5/17/92 | Jeff Stanton | Sherwood, MI | HON |
| 8/4/91 | Jeff Stanton | Sherwood, MI | HON |
| 7/22/90 | Jeff Stanton | Sherwood, MI | HON |
| 5/21/89 | Jeff Stanton | Sherwood, MI | HON |
| 5/22/88 | Jeff Ward | San Juan Capistrano, CA | KAW |
| 5/17/87 | Rick Johnson | El Cajon, CA | HON |
| 5/18/86 | Rick Johnson | El Cajon, CA | HON |
| 5/16/82 | Donnie Hansen | Canyon Country, CA | HON |
| 5/17/81 | Kent Howerton | San Antonio, TX | SUZ |
| 5/18/80 | Kent Howerton | San Antonio, TX | SUZ |
| 5/20/79 | Kent Howerton | San Antonio, TX | SUZ |
| 5/7/78 | Bob Hannah | Whittier, CA | YAM |
| 5/1/77 | Marty Smith | San Diego, CA | HON |
| 6/6/76 | Pierre Karsmakers | Holland | HON |
| | | | |
| --- | --- | --- | --- |
| 250 Class | | | |
| Date | Winner | Hometown | Machine |
| 7/8/17 | Zach Osborne | Abingdon, VA | HSQ |
| 7/9/16 | Cooper Webb | Morehead City, NC | YAM |
| 6/29/13 | Eli Tomac | Cortez, CO | HON |
| 8/11/12 | Blake Baggett | Grand Terrace, CA | KAW |
| 8/27/11 | Tyla Rattray | South Africa | KAW |
| 8/28/10 | Tyla Rattray | South Africa | KAW |
| 8/29/09 | Justin Barcia | Monroe, NY | HON |
| 8/24/08 | Ryan Villopoto | Poulsbo, WA | KAW |
| 6/10/07 | Ben Townley | New Zealand | KAW |
| 6/11/06 | Andrew Short | Murrieta, CA | HON |
| 6/12/05 | Grant Langston | South Africa | KAW |
| 6/13/04 | James Stewart | Haines City, FL | KAW |
| 6/8/03 | Craig Anderson | Australia | YAM |
| 6/9/02 | Danny Smith | Middleton, ID | SUZ |
| 6/10/01 | Travis Pastrana | Annapolis, MD | SUZ |
| 6/11/00 | Travis Pastrana | Annapolis, MD | SUZ |
| 6/13/99 | Ricky Carmichael | Havana, FL | KAW |
| 6/14/98 | John Dowd | Chicopee, MA | YAM |
| 6/22/97 | Ricky Carmichael | Havana, FL | KAW |
| 6/23/96 | Steve Lamson | Pollock Pines, CA | HON |
| 6/25/95 | Steve Lamson | Pollock Pines, CA | HON |
| 6/26/94 | Doug Henry | Oxford, CT | HON |
| 5/2/93 | Doug Henry | Oxford, CT | HON |
| 5/17/92 | Larry Ward | Society Hill, SC | SUZ |
| 8/4/91 | Mike Kiedrowski | Canyon Country, CA | KAW |
| 7/22/90 | Jean-Michel Bayle | France | HON |
| 5/21/89 | Larry Ward | Society Hill, SC | HON |
| 5/22/88 | George Holland | Kerman, CA | HON |
| 5/17/87 | Micky Dymond | Yorba Linda, CA | HON |
| 5/18/86 | Keith Bowen | Auburn Hills, CA | YAM |
| 5/18/80 | Broc Glover | El Cajon, CA | YAM |
| 5/7/78 | Broc Glover | El Cajon, CA | YAM |
| | | | |
| --- | --- | --- | --- |
| 500cc Motocross | | | |
| Date | Winner | Hometown | Machine |
| 5/16/82 | Kent Howerton | San Antonio, TX | SUZ |
| 5/17/81 | Broc Glover | El Cajon, CA | YAM |
| 5/20/79 | Danny LaPorte | Yucca Valley, CA | SUZ |